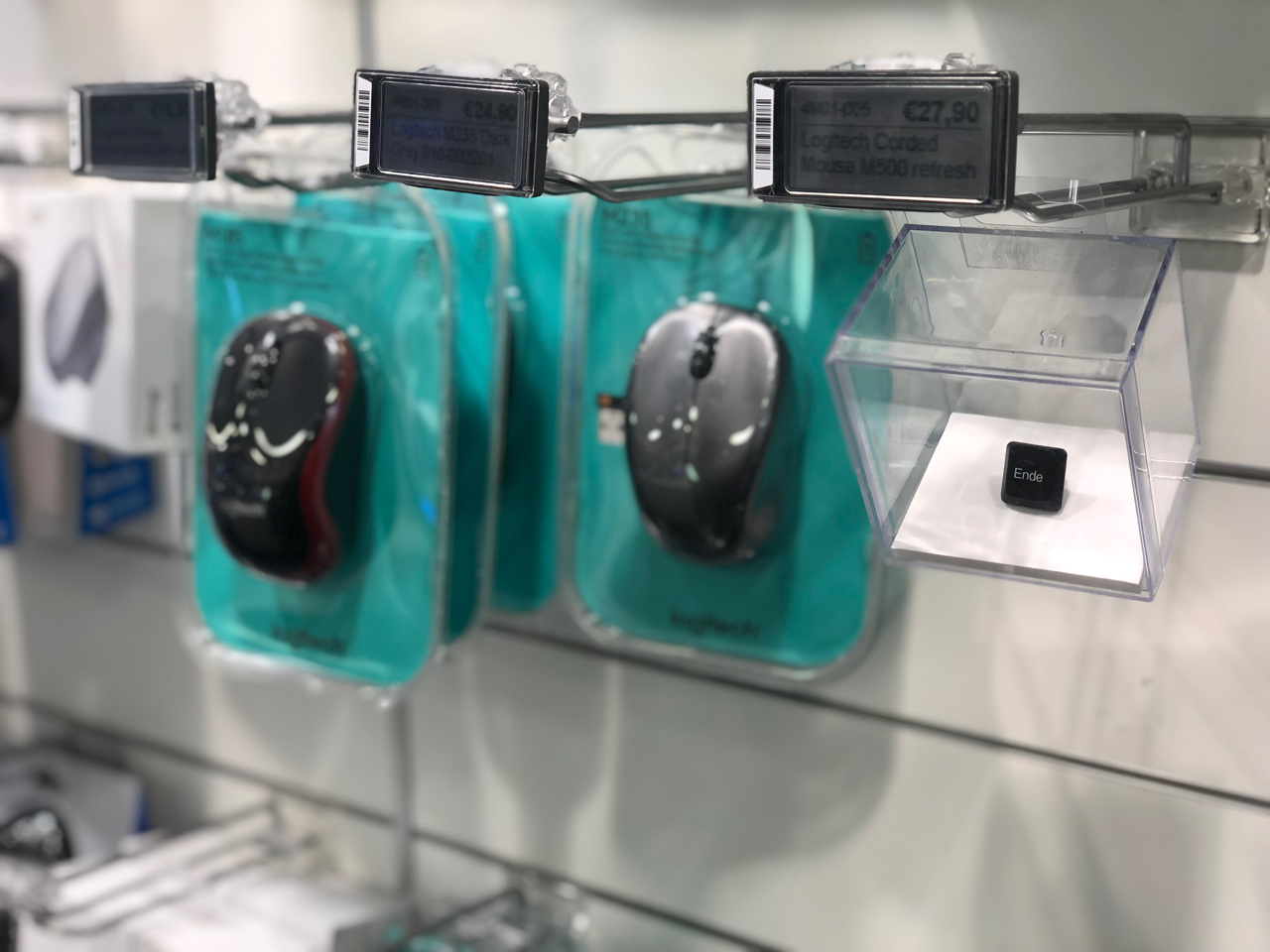 D.D. Trans: Ende (2018), 1 of 3, mixed media, 8x8x6 cm, in der Sammlung seit 2019. Fotografiert in einem Elektronikgeschäft.
Eine transparente Box, darin: eine Taste. "Ende" steht da drauf. Wie frisch aus einem Verkaufsständer genommen, bezahlt und eingepackt. Aber was damit tun? Sicher nicht tippen, etwas zum Ende hin bringen. Es ist ein kleines Kunstwerk. Und auch ein Kunstwerk, wie Gombrich sagte, hat immer einen Zweck.
Das Werk stammt vom belgischen Künstler D.D. Trans, das Pseudonym für Frank Tuytschaever nach einer lang schon insolventen, aber realen Transportfirma. Es ist eine Plastiktaste aus einer handelsüblichen Tastatur, dennoch ist sie Ihres ursprünglichen Sinnes und vor allem Zweckes beraubt. Es steht dort nicht englische "End", nicht "Entf.", es steht das deutsche Nomen "Ende" darauf. Ein absoluter Alltagsgegenstand, keine Bildhauerei, sondern wohl ein Objet trouvé. Somit ein stückweit eine Erinnerung an den Beginn der modernen Kunst (man denke an das Duchamps Urinal). Noch heute provoziert dieses Kunstverständnis viele Betrachter. Es ist aber nicht einfach da, es ist für manche tiefsinnig, in seiner Wirkung nicht nur Memento Mori, sondern auch humorvoll. Das Objekt ist nicht verfremdet, aber sein Kontext ist ein völlig anderer. Statt die Taste im White Cube zu präsentieren, habe ich mir erlaubt die Box einfach dorthin zu hängen, woher sie vielleicht kommen könnte: Ein Elektronikgeschäft, vollgepropft mit lauter Dingen, von denen wir vor Jahren gar nicht wußten, dass wir es bräuchten. Elektronik steht heute sicher eher für Beschleunigung, dieses Werk aber steht fuer ein Innehalten. Es ist ein typisches Kunstwerk von D.D. Trans, gerne reißt er alltägliche Dinge aus Ihrem Kontext oder verändert sie auf manchmal poetische, manchmal überraschend konstruktive Weise.
Plastik endet nicht schnell – es hält tausende Jahre. Wir verwenden es in Massen, es ist billig, gleichzeitig ist Plastik ein Umweltproblem. Wir Menschen enden da deutlich schneller als dieser kleine Grabstein des Digitalzeitalters. Klein ist ja fast ein Synonym für alles Elektronische. Der Alltag verliert seinen Sinn, wenn wir das Profane neu betrachten, gerade dann ist es aufregend für den Künstler. Kunst ist schön, nutzt aber nichts? Die Dinge sind einfach – tout court, sagt D.D. Trans. So einfach, dass sie federleicht sind. Das Leben, wie das Alphabet auf der Tastatur, ist begrenzt. Frederik van Laere erinnerte in einem Essay über D.D. Trans an jene unbedeutenden Momente, diese Momente der Langweile, wenn man zum kühnsten Künstler wird: "Die gedankenlosen Zeichnungen, die während eines Telefonates entstehen. Skulpturen wie der zerkaute Kopf eines Kugelschreibers oder gefaltete Biskuitverpackungen". Dann, wenn wir aus unserer Kultiviertheit zu fallen scheinen und einfach etwas tun: "Tout court" – ganz einfach, dann entsteht Kunst. Das ist Kunst, es ist sogar kühne Kunst, weil wir es einfach tun, nicht lange denken, wir schöpfen wirklich aus uns selbst.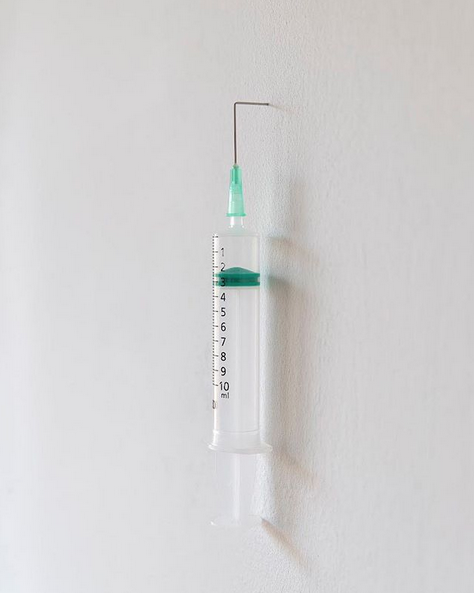 D.D. Trans: 10ml (2017)
D.D. Trans nutzt für seine Kunst scheinbar wertlose Alltagsdinge. Spritzen, Topfschwämme, Stricknadeln, Kulis, Heftzwecken, manchmal nicht mal einen Cent teuer. Bei D.D. Trans verliert es seinen Zweck. Eine Spritze, deren Kanüle nur zur Aufhängung dient, ist noch eine Spritze, die aber nicht mehr spritzen kann. Das Leben, wie das Alphabet auf unserer dunklen Tastatur, ist begrenzt, keine Frage. Die Arbeit von D.D. Trans erscheint in unschönem Licht, aber es ist ein nachhaltiges Bemühen, die Interaktion mit den Dingen klar und ohne Vorbehalte zu halten. Das sind Versuche einer Interpretation von D.D. Trans Arbeiten, aber eigentlich gilt genauso Duchamps eigener Ausspruch zum Ready-Made: "The curious thing about the Readymade is that I've never been able to arrive at a definition or explanation that fully satisfies me." Es ist einfach mehr Tiefe, "ganz einfach" mehr Radikalität in diesen kleinen Dingen, als dass wir Ihre Wirkung mit Worten erschöpfend beschreiben können. Anti-Intellektuell, aber so kultiviert wie man es nur in der Kunst trotzdem sein kann.
Weiter unten auf dieser Seite habe ich noch einige meiner Favoriten von D.D. Trans jüngsten Arbeiten beigefügt. Sie sehen so einfach aus, "tout court" eben, Ihre Genese ist es wohl nicht. Alles frisch, alles ganz einfach.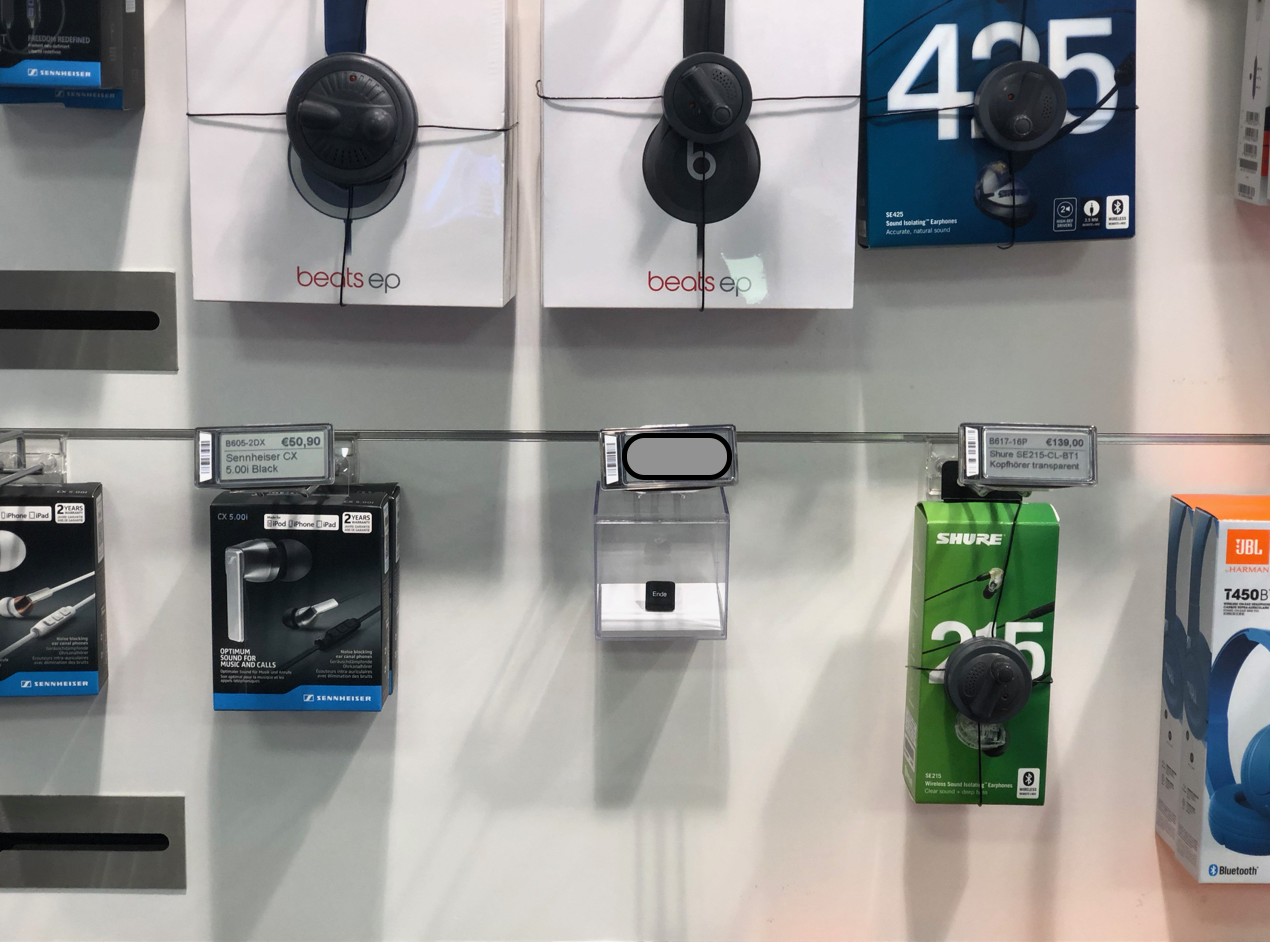 D.D. Trans: Ende (2018), 1 of 3, mixed media, 8x8x6 cm, in der Sammlung seit 2019. Fotografiert in einem Elektronikgeschäft.
// D.D. Trans / vita
1963 born in Tielt/ B
Currently lives and works in Antwerp, Belgium.
 
Solo & Group Shows (Selection)
2018 tout court, Galerie Martin Kudlek, Cologne/ D
Sur Place, LOOM GALLERY, Milano/ IT
2017 SOLO Summer Residence, Machelen-aan-de-leie/ B
Infidels, Valerie_Traan Gallery, Antwerp/ B
Zwarte Pens, Artists Club Coffre-Fort, Bruxelles/ B
The Inner Circle (w/Gert Scheerlinck), Site 25, Ruiselede/ B
Kunstenfestival Watou, Watou/ B
Black (Black to the Future), C-Mine, Genk/ B
2016 Residentie Heyvaert, Destelbergen/ B
Residentie Woning Van Wassenhove (w/Sam Steverlynck), Sint-Martens-Latem/ B
Art at Stationsstraat 182, Stationsstraat 182, Aalter/ B
Ubi Sunt, Stedelijke begraafplaats en afscheidsruimte, Tielt/ B
Kunstenfestival Watou, Watou/ B
The Cutlery Show, Valerie_Traan Gallery, Antwerp/ B
2015 Z.t., Valerie_Traan Gallery, Antwerp/ B
Z.t. (Couleurs), White-Out-Studio, Knokke-Heist/ B
I wanna be your dog, Window Gallery, Antwerp/ B
(le) SILENCE, Valerie_Traan Gallery, Antwerp/ B
2014 A Simple Plan, Villa T.D., Kruiskerke-Ruiselede/ B
2005 Luke Berge, Bart Vandevijvere, D.D. Trans, Salle de Documentation de L'ecole d'art, Calais/ F
2002 D.D. Trans, Geo Gyselinck Galerie, Kortrijk/ B
9 Points of View, Abeelstraat, Ronse/ B
1999 Jan Fabre, Peter Buggenhout, D.D. Trans, Galerie CD, Tielt/ B
1998 Group Show, Galery Clo Bostoen, Kortrijk-Marke/ B
1992 No Mans Land, Richard Fence Gallery, Ghent/ B
1991 D.D. Trans, Richard Foncke Gallery, Ghent/ B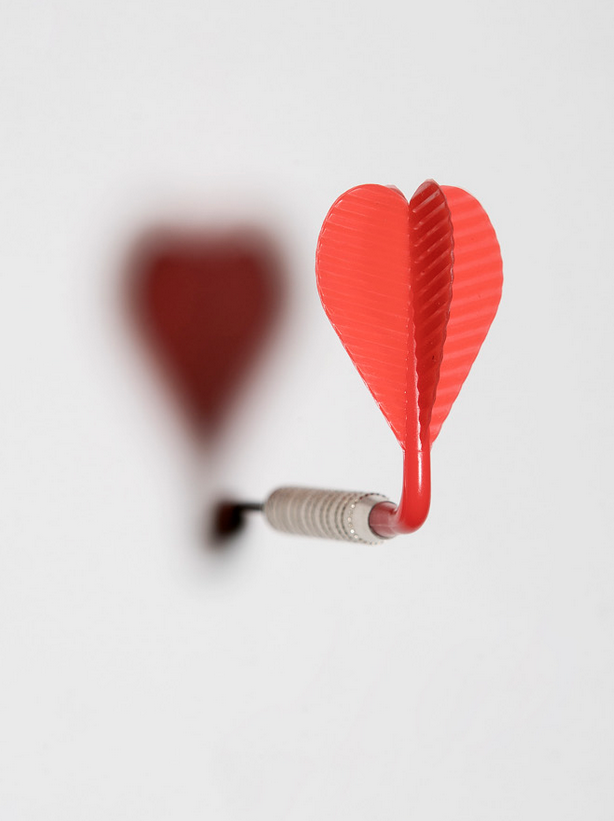 D.D. Trans: Heart (2018)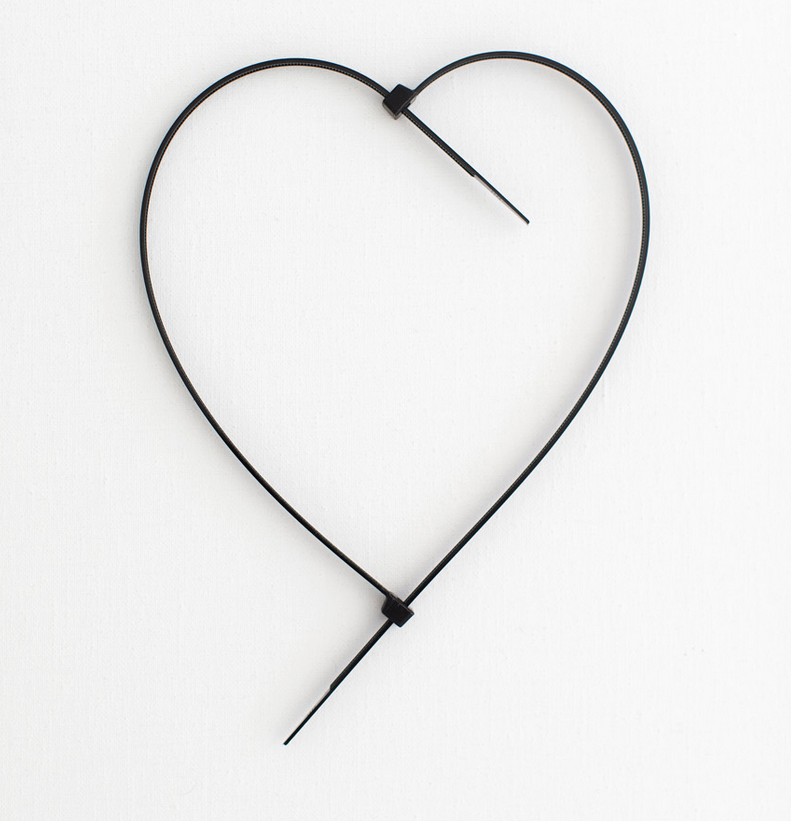 D.D. Trans: Heart XL (2018)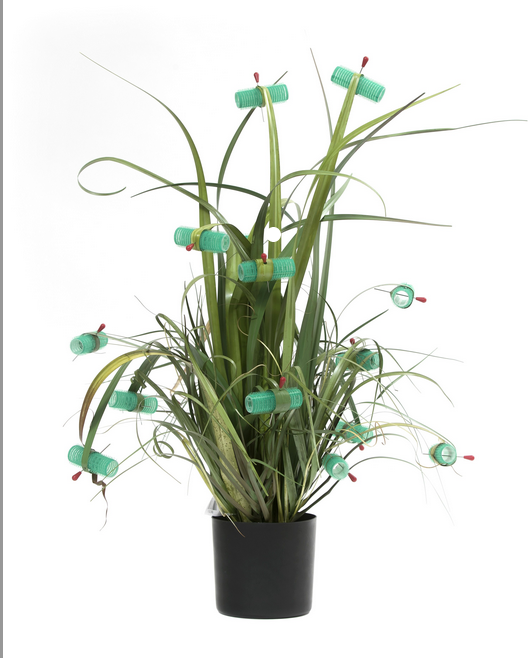 D.D. Trans: Vive (2017)