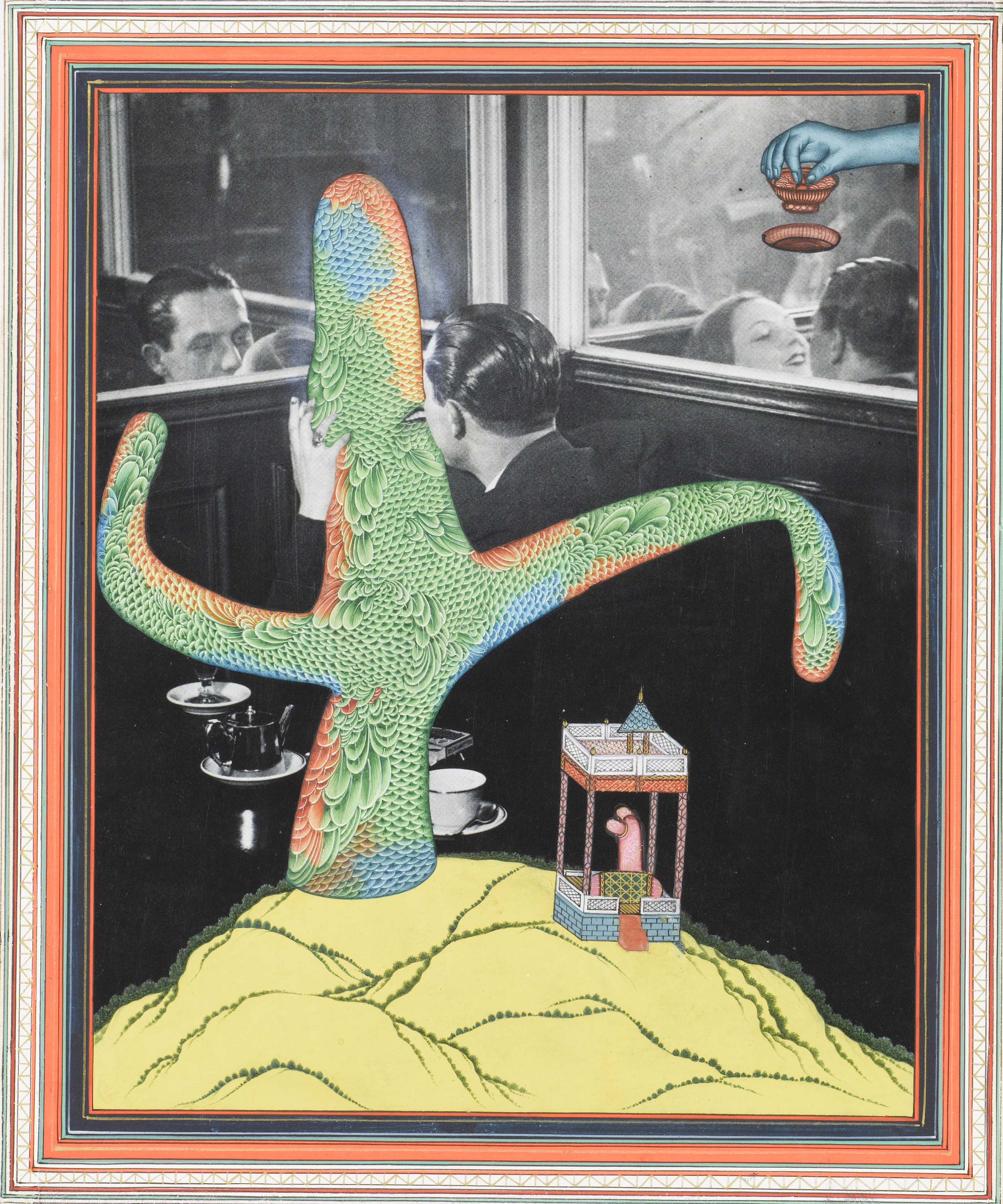 This drawing on a Man Ray photography by Alexander Gorlizki was also prominently featured in the Frankfurter Allgemeine Zeitung report on the Duesseldorf and Cologne gallery nights.
Text FAZ 06.09.2013 von Magdalena Kröner: Identitätsverwirrung im Rheinland
Premierengäste, Debütanten und alte Hasen: Zum fünften Mal begehen die Kölner und Düsseldorfer Galerien mit den "DC Open" gemeinsam den Beginn der neuen Saison.(…)
Martin Kudlek zeigt neue Arbeiten von Alexander Gorlizki. "Are we there Yet?" fragt der in London geborene, in New York lebende Künstler und verwandelt die Galerie in ein dreidimensionales Wimmelbild. Mit passender Tapete an den Wänden und flankiert von Skulpturen, zeigt Gorlizki neue Beispiele seiner ironischen, surrealen Miniaturmalerei. In Pigment und Gold, Collage und übermalter Fotografie auf orientalisch anmutenden Buchseiten ausgeführt, erfindet er eine Pop-Art, die sich eher an Bollywood als an Hollywood orientiert. Kein Zufall also, dass der Künstler auch in Indien geschätzt wird. Ornamental, verspielt und bunt scheint sein Gesamtkunstwerk auf den ersten Blick, doch in aller Gefälligkeit sind Gorlizkis Motive auch böse. Man muss nur genau hinschauen.(…)
Alexander Gorlizki: Smell the Coffee? (2013), Paint on Photography and Paper, my collection.